Giving Hope Through Healing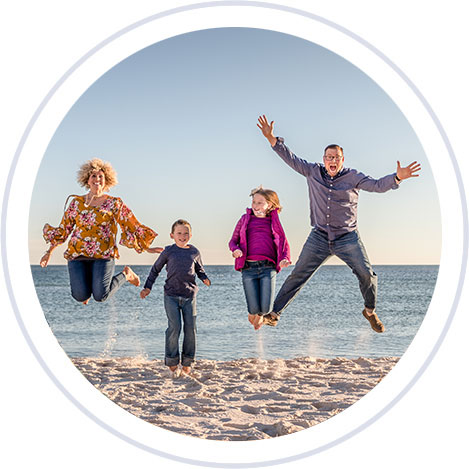 At Bledsoe Chiropractic, You're Family
When it comes to your care, Conway chiropractor Dr. Amanda Bledsoe and the entire Bledsoe Chiropractic team have one goal in mind: To help you live a better, healthier and happier life free from nervous system disturbance. With chiropractic care, we can get you there.
Find Relief and Hope
Simply put, you deserve to feel healthy. Many of our patients come to us thinking that their pain or problem is "naturally a part of the aging process"—but we couldn't disagree more. Your body was perfectly designed to work properly, but when stress interferes, it can wreak havoc on your nervous system. With chiropractic care, Dr. Bledsoe can show you just how good your body was designed to feel, no matter how old or young you might be.
Our Philosophy of Care
Care for the Entire Family
Not only is chiropractic care safe, effective and 100% natural—but it's safe for the entire family. Conway chiropractor Dr. Bledsoe frequently adjusts babies who are just hours old to those entering their 10th decade of life. Why? Because chiropractic care has something to offer everyone!
Many of our patients have seen improvements in:
Back, neck and shoulder pain
Headaches and migraines
Sleeping patterns
Digestive issues
Range of motion
Immune system
Ear infections or infant colic
And much more